Article: What Are the Solutions for Age Spots?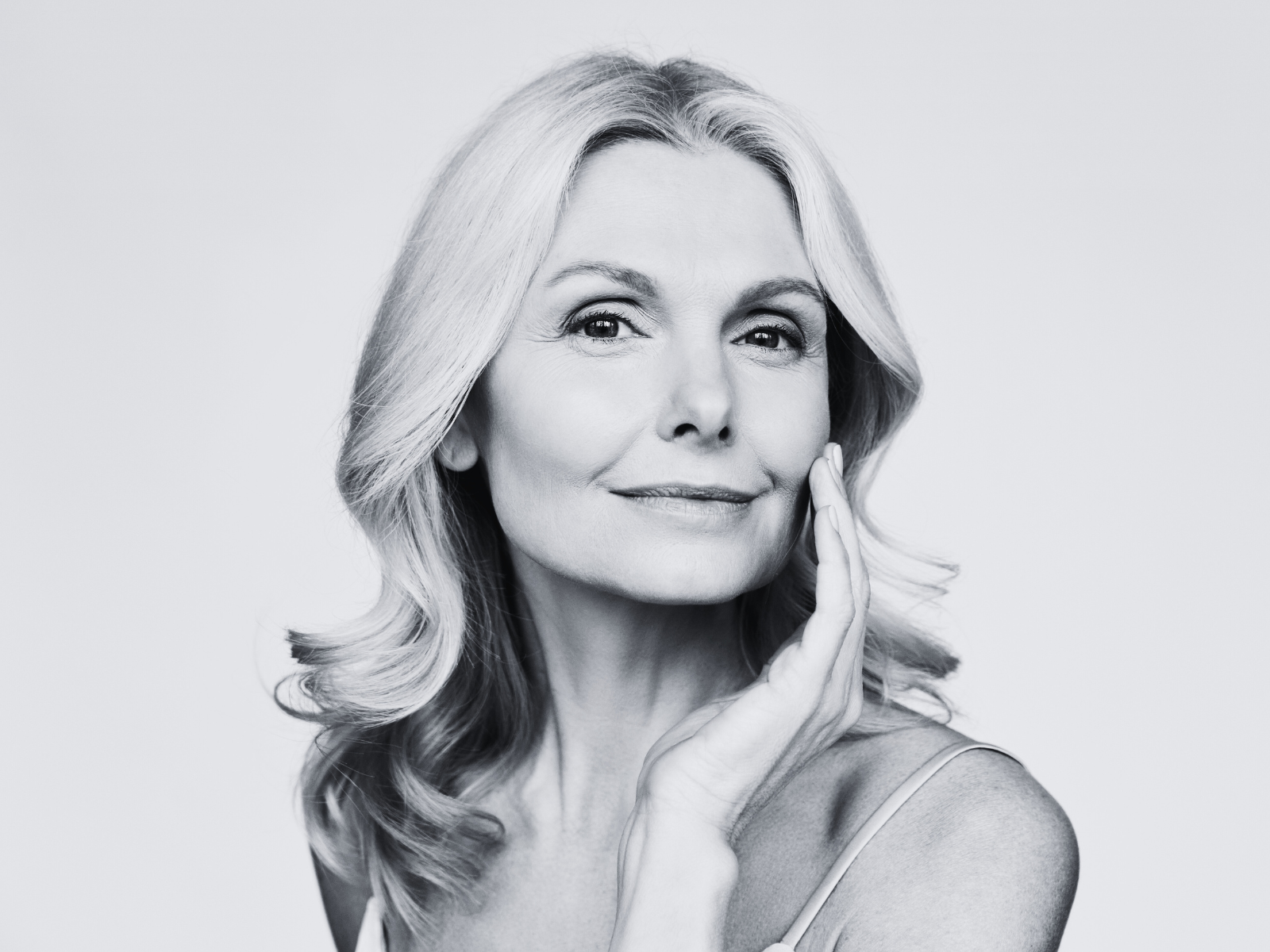 What Are the Solutions for Age Spots?
At Age to Perfection, we celebrate every wrinkle, laugh line, and age spot as emblematic of a life rich with experiences. Yet, we also understand that sometimes these marks might obscure the radiant reflection of your life's journey. This is why we offer contemporary aesthetic solutions to help you honor your age while managing the appearance of age spots.
Age spots often grace sun-kissed areas like your face and hands. While mostly harmless, they can be a cosmetic concern. Here at Age to Perfection, we present a carefully selected array of treatments designed to ensure your external radiance mirrors the vibrant spirit within. Below, we outline some treatments that may address these sun spots.
Clinical Procedures: If you're in search of immediate results, our treatments such as laser therapy, chemical peels, and dermaplaning stand ready to guide the way. Administered by our expert aestheticians, these treatments pledge a swift path to rejuvenated skin.
Skin Assessment: Before embarking on any treatment journey, a thorough professional skin evaluation is crucial. Age spots can occasionally mimic other skin conditions, some of which might be serious like skin cancer. Therefore, consulting with certified dermatologists to obtain precise diagnoses and craft effective, personalized treatment plans is advisable.
Aftercare and Sun Protection: The endeavor doesn't cease post-treatment; preserving the achieved results is paramount. While the sun nurtures life, it can also resurrect those pesky age spots. Adopt sun-safe practices like seeking shade, wearing sun-protective clothing, and applying a broad-spectrum SPF 30 or higher sunscreen to guard your skin.
Commence Your Ageless Expedition with Age to Perfection

We extend beyond merely offering treatments; we invite you on an ageless expedition with us. Our adept aestheticians are devoted to aiding you in unveiling a radiant canvas that articulates your narrative the way you envision. 
The pathway to ageless beauty is a consultation away. Explore our diverse treatment options devised to diminish age spots and let your inner radiance shine through. Schedule your consultation at Age to Perfection today

here

, and initiate the journey of cherishing every age to perfection.